Parasite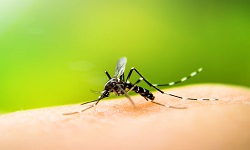 Submit Abstract
Register Now
A parasite is an organism that lives within or on a host. The host is another organism. The parasite uses the host's resources to fuel its life cycle. It uses the host's resources to maintain itself. Parasites vary widely. Around 70 percent are not visible to the human eye, such as the malarial parasite, but some worm parasites can reach over 30 meters in length.
Parasites are not a disease, but they can spread diseases. Different parasites have different effects.
Endoparasite
These live inside the host. They include heartworm, tapeworm, and flatworms. An intercellular parasite lives in the spaces within the host's body, within the host's cells. They include bacteria and viruses.
Endoparasites rely on a third organism, known as the vector, or carrier. The vector transmits the endoparasite to the host. The mosquito is a vector for many parasites, including the protozoan known as Plasmodium, which causes malaria.
Epiparasite
These feed on other parasites in a relationship known as hyper parasitism. A flea lives on a dog, but the flea may have a protozoan in its digestive tract. The protozoan is the hyperparasite.
Protozoa
Helminths
Ectoparasites
Related Conference of
Parasite
Parasite
Conference Speakers
Recommended
Sessions
Related
Journals
Are you
interested

in