14th Euro-Global Conference on
Infectious Diseases
Berlin, Germany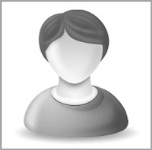 Clinical Hospital of Infectious and Tropical Diseases, Romania
Title: Aspects of depression prior to the onset of direct-acting antiviral therapy in patients diagnosed with chronic hepatitis C virus infection
Biography
Biography: Andreea Florentina Stoenescu
Abstract
Introduction: Depression is a common condition reported in patients with chronic hepatitis C virus, with a prevalence of 1.5 to 4 times higher than patients with chronic hepatitis B virus. It affects the quality of life and leads to high costs of health care.
Material and method: Prospective study in a group of 30 patients diagnosed with chronic hepatitis C virus, naive in antiviral treatment, on which the Hamilton Depression Scale questionnaire was applied at the beginning of direct-acting antiviral therapy.
Results: Of the 30 patients, 16 were female, with no discrepancy between the two genders. In the analyzed group, 22 patients are aged between 30-50 years, most of them come from urban areas (21), and the level of education was predominantly average (17). 9 of the patients in the past had risky behaviors (intravenous drug administration), and 13 had at least 1 tattoo. One-third of patients received blood transfusions. Following the results of the questionnaire, 11 of the patients were classified as having a mild depression and 1 patient with a moderate level of depression. In patients with mild depression, the evolutionary stage of the disease represented by the degree of hepatic fibrosis was F0, F1 and F2. The patient with moderate depression had a degree of fibrosis F3. Regarding the first category, 3 of the patients were previously diagnosed with mental disorders and depressive syndrome and were on medication, and 2 were on antihypertensive treatment. The patient, who obtained the highest score after applying the Hamilton scale and also had F3, also had hypertension and diabetes.
Conclusion: Depression remains one of the most common extra hepatic manifestations of chronic hepatitis C virus infection. Early diagnosis and appropriate treatment have a beneficial effect on both the quality of life and the progression of liver disease.