Day 2 :
Keynote Forum
Civil-Military-Interaction-Command Royal Dutch Armed Forces, Netherlands
Time : 10:05-10:50

Biography:
Stef Steinstra works internationally for several medical and biotech companies as scientific advisory board member and is also an active reserve-officer of the Royal Dutch Navy in his rank as Commander (OF4). For the Dutch Armed Forces he is CBRNe specialist with focus on (micro)biological and chemical threats and medical- and environmental functional specialist within the 1st CMI (Civil Military Interaction) Battalion of the Dutch Armed Forces. For Expertise France he is now managing an EU CBRN CoE public health project in West Africa. He is visiting professor at the University of Rome Tor Vergata giving lectures for the CBRN Master study. In his civilian position he is at this moment developing with MT-Derm in Berlin (Germany) a novel interdermal vaccination technology as well as a new therapy for cutaneous leishmaniasis for which he has won a Canadian 'Grand Challenge' grant. With Hemanua in Dublin (Ireland) he has developed an innovative blood separation unit, which is also suitable to produce convalescent plasma for Ebola Virus Disease therapy. He has finished both his studies in Medicine and in Biochemistry in The Netherlands with a doctorate and has extensive practical experience in cell biology, immuno-haematology, infectious diseases, biodefense and transfusion medicine. His natural business acumen and negotiation competence helps to initiate new successful businesses, often generated from unexpected combinations of technologies.
Abstract:
Public health systems are not always prepared for outbreaks of infectious diseases. Although in the past several public health institutes, like the French 'Institut Pasteur' and the Dutch 'Tropeninstituut', were prominent surveyors of infectious diseases, the investments in worldwide public health have decreased. Now more attention is given to curative healthcare compared to preventive healthcare. The recent Ebola Virus Disease outbreak in West Africa initiated a new wave of interest to invest in Worldwide Public Health to prevent outbreaks of highly contagious diseases. Zoonotic diseases are threatening as the population does not have natural nor artificial (from vaccination) immune response to new diseases like in the Ebola Virus Disease outbreak in 2014. The new strain of the Ebola Virus in West Africa was slightly less lethal, compared to other Ebola Virus strains, but the threat of spreading was far bigger as it had a longer incubation time. Most public health systems are not trained well enough to mitigate highly infectious and deadly disease outbreaks. NGO's helping to fight the outbreak are often better trained in curative treatments and have less experience with biological (bioweapon) threats for which the military are trained for. The UNMEER mission was unique in this. It was a setting in which military and civilian actors cooperate in fighting a biological threat. Protection is essential for health workers. Smart systems have to be developed to prevent further spreading of the disease, but it is not only the biosafety, which has to be considered, but also the biosecurity, as misuse of extremely dangerous strains of microorganisms cannot be excluded. Several zoonotic infectious diseases, like anthrax, smallpox and hemorrhagic fevers are listed as potential bioweapons. Therefore both biosafety and biosecurity have to be implemented in all measures to fight outbreaks of highly infectious diseases
Keynote Forum
Hitit University, Turkey

Biography:
Huseyin Kayadibi was born and raised in Istanbul, Turkey. He received a Degree in Medicine from the GATA School of Medicine (Turkey) in 2000. He is an Associate Professor in Medical Biochemistry at Hitit University School of Medicine, where he is the head of Medical Biochemistry. He worked at Pasarow Mass Spectrometry Laboratory, University of California Los Angeles in 2012 and 2017 as a visiting scholar. He has been a co-investigator on NIH and other international projects about metabolomic, proteomic and lipidomic analysis. He is the member of EFLM Working Group Test Evaluation and IFCC Working Group Cerebrospinal Fluid Proteins. He has published more than 70 papers in peer-reviewed journals. His research interests are non-invasive assessment of steatohepatitis, liver fibrosis, separation techniques and mass spectrometry.
Abstract:
Celiac disease is an autoimmune, chronic, inflammatory and systemic disease that is the result of gluten exposure in the diet. Epithelial cell adhesion molecule (EpCAM) is a non-classical adhesion molecule found in epithelial cells. It is found very much in small intestines and increases in chronic inflammatory events. The aim of the study is to determine the serum EpCAM levels and the effect of gluten-free diet (GFD) compliance on serum EpCAM levels in children with celiac disease. 46 celiac patients and 38 age-sex-matched healthy children were included in the study. Patients were divided into two groups as compliant with GFD or non-compliant with GFD. Serum EpCAM level was measured by ELISA method. Serum EpCAM levels in patients compliant with GFD were 62(34-83) ng/mL, while serum EpCAM levels in healthy children were 34(16-53) ng/ mL (P=0.023). Serum EpCAM levels in patients compliant with GFD weren't statistically different from serum EpCAM levels in healthy children [30(20-49) ng/mL and 34(16-53) ng/mL, respectively] (P=0.908). The serum EpCAM levels of children compliant with GFD were significantly lower than the serum EpCAM levels of patients non-compliant with GFD (P=0.029). Serum EpCAM level may be a sensitive marker for determining the intestinal inflammation and gluten free diet compliance.
Introduction: Celiac disease is an autoimmune, chronic, inflammatory and systemic disease resulting from the consumption of dietary gluten grains in individuals with genetic predisposition (1). Under normal conditions, harmful food or microorganism antigens entering the gastrointestinal tract are destroyed, while the harmless ones are tolerated. This condition of physiological unresponsiveness is called "oral tolerance". In celiac disease, oral tolerance to gluten is impaired, resulting in increased levels of interleukin-15 and inflammation in the intraepithelial area (2). Under the normal conditions, intestinal epithelium acts as a barrier against the molecules in the passage, and is not permeable to macromolecules such as gluten (3). However, since this permeability is impaired in celiac disease, the gluten may pass through the subepithelial area paracellularly or transcellularly, leading to prolonged intestinal inflammation (4). The epithelial cell adhesion molecule (EpCAM) is found in the intestinal epithelium. It is structurally unlike to classical cell adhesion molecules. Although other cell adhesion molecules are abundantly expressed in normal epithelium, expression of EpCAM is limited. EpCAM is up-regulated and is expressed highly in epithelial cells during and after inflammatory tissue regeneration (5). To assess the intestinal inflammation in children with celiac disease, we aimed to determine serum EpCAM levels, to compare them to healthy children and to determine the effect of gluten-free diet (GFD) on EpCAM levels.
Patients and Methods: The study included 46 celiac patients and 38 age-sex-matched healthy children. Patients were divided into two groups of gluten free diet compatible or not according to the results of anamnesis and celiac antibody. Those with a known chronic condition other than celiac disease were excluded from the study. Serum samples were stored at -80 °C for the measurement of EpCAM by ELISA. Binary groups were compared by student's t-test and Mann-Whitney U test, and more than two groups were compared by one-way ANOVA and Kruskal Wallis Variance analysis, as appropriate. Qualitative
Discussion: Celiac disease is the only autoimmune disease in which the trigger is apparent and which enters in remission when the agent is removed. Immunological response to gluten causes mucosal damage leading to intraepithelial lymphocyte increase in the small intestine, crypt hyperplasia, and finally villous atrophy (1). In chronic inflammation, the activation of leukocytes results in the production of millions of cytokines, increase of the production of adhesion molecules, which provide leukocyte migration to infiltrated tissue. Studies have shown that inflammatory cytokines and cell adhesion molecules increase both at tissue and serum as indicators of inflammation in celiac disease (6,7).
In our study, serum levels of EpCAM, a marker that is highly epithelium-specific in the small intestine, were investigated for the evaluation of intestinal inflammation in celiac disease patients. EpCAM levels were found to be the highest in patients non-compliant with GFD, while patients compliant with GFD were found to be similar results with the healthy children. Therefore, serum EPCAM levels may be a sensitive marker for determining the intestinal inflammation and gluten-free diet compliance.
Keynote Forum
Makati Medical Center, Philippines
Time : 11:55-12:40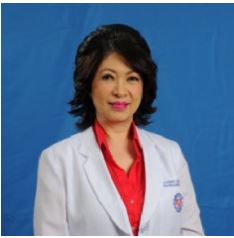 Biography:
Dr. Maria Lourdes Gozali has completed her Medical degree at the University of Santo Tomas, Philippines. She finished her pediatric residency and fellowship in infectious diseases in Makati Medical Center in the Philippines. She served as a former chairman of the Department of Pediatrics of Asian Hospital and Medical Center and was also chief of the section of the Pediatric Infectious Diseases in Makati Medical Center and Asian Hopsital and Medical Center. She is an active consultant in both hospitals, as well as in St. Luke's Medical Center Global City.
Abstract:
Dengue continues to be an increasing cause of morbidity and mortality in Asia, Africa, the Caribbean and American regions, and Portugal. About 5% of patients develop severe dengue, which manifests as severe plasma leakage, hemorrhage or organ impairment including hepatitis, myocarditis and encephalitis. The cornerstone of treatment is maintenance of adequate circulatory volume during the stage of increased vascular permeability or hemorrhage by administering fluids, plasma expanders and blood transfusion. Use of folkloric plants such Euphorbia hirta, or in the vernacular "tawa-tawa" or "gatas-gatas" is popularly used against dengue in the Philippines. Journals showing the efficacy of E. hirta against dengue will be reviewed. These include its effects in platelet augmentation, reduction of bleeding time and blooding clotting time in animals with chemically induced thrombocytopenia, platelet increases in dengue patients belonging to the 30-55 age group and marked reduction of flu like symptoms in 70% of patients, which was attributed to its anti-inflammatory properties. Phytochemicals such as phenolic compounds and flavonoids in E. hirta are known to have platelet increasing potential. Also, the ethanol extract of E. hirta under in vitro conditions showed an 85% inhibition of plaque forming capacity of dengue with serotype 1 (DENV-1) and 34.7% inhibition of virus serotype 2. E. hirta has a platelet augmentative effect and antiviral activity, which are vital in the prevention of complications. Despite the existing evidence published, more studies are needed to validate its efficacy, establish the dose needed and toxicity.
Viral Infectious Diseases | Infection, Immunity and Inflammation | Veterinary Infectious Diseases | Neurological Infectious Diseases | Pediatric Infectious Diseases | Histopathology | Gynecological And Breast Cytopathology | Stem Cell Therapy & Anatomical Pathology | Diagnostic Cytopathology
Location: Holiday Inn Rome Eur Parco dei Medici